Every day can be Thanksgiving....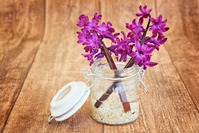 An article by Walter K Booker, published on LinkedIn on 22 November 2017
As we prepare for the Thanksgiving holiday, for what are you thankful this year? Truly, deeply, utterly grateful for?
Take a moment: actually stop and reflect amidst the hurly-burly of your day. Feel that feeling?
That's Thanksgiving. It's with you today, too ... so keep it in your mind and heart every day.
Gratitude is an underappreciated opportunity. Once engaged, it's hard to return to the normally opinionated and constantly evaluative state in which we live our lives: when you're truly thankful, the things that annoy you and that you tend to bitch about recede, appropriately, into their proper relevance to your life. Think about it: though we would prefer that things in our lives be certain ways, does this matter nearly as much as being grateful for what is?
What we want may or may not ever happen, but what we have in this very moment, who we are at this stage of our life's journey, is truly a gift to be be appreciated, celebrated and shared.
A gift that many don't enjoy: If you're reading this piece on LinkedIn, by definition, you're one of the world's fortunate. Think of the billions of people who can't and won't read it because they have more pressing concerns like the unknown source of their next meal.
And think of those you've lost along the way: God willing, this year I'll gather with the Booker side of the family again for the holiday and we'll have a raucous, love-filled time together. But my beloved elders who inculcated this experience into me since infancy - including my own beloved parents - are no longer here physically to share it. I hear their echoes in the wisdom that we try to impart to young cousins over fried turkey and stuffing, but I miss them all the same.
And my late cousin? She survived the hurricane in Houston only to succumb to pneumonia a month or so later: I'll miss her wonderful spirit and unique mix of New England, southern and Texas accents. I will be thankful for her at this year's celebration, but I will notice her physical absence, too.
Which brings us back to where this brief journey began: for what - and whom - are you thankful this Thanksgiving? And how will you express this gratitude?
In addition to sharing your feelings open and honestly with loved ones this holiday, I urge you to consider an even more profound way to celebrate: why not make every day Thanksgiving Day? What if you chose to live your life every day as a reflective, aware and appreciative soul?
Imagine the benefit of staying in gratitude mode: yes, life can be challenging as you endeavor to get more of what you want out of it, but this most often obscures the blessing of what you already enjoy. If you got nothing more out of life, wouldn't yours be a pretty good run?
Accordingly, as you do get more out of life, keep this in mind, that you're one of the very fortunate ones (whatever your troubles and frustrations may be) and see if this helps you to feel and be more benevolent in every moment, in every step along the path of your life.
There are many, many things I have wanted and do want out of life still ... but they pale by comparison to the blessings that I have enjoyed and continue to enjoy today/at this holiday. So I'm going to do the work of treating every day as Thanksgiving and let this vibe be my contribution to the Universe.
Will you join me? And can you pass the cranberry jelly, please?
Happy Thanksgiving (today and every day)!

Credits: https://www.linkedin.com/pulse/everyday-can-thanksgiving-walter-k-booker