2016: What has REALLY Changed since Christmas?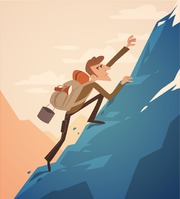 What an annoying way to greet the New Year when news about global markets appears to be dominating our thoughts and conversations. It seems that this is the first time in a long time that the major indexes have hit a slump like this in January, which has historically been a good month for stocks. The S&P 500 is down by 5%; DAX (Germany) is down by 7%; FTSE (UK) is down by 5%; Shanghai index is down by 17%; Straits Time Index (STI) is truly down by 10%. No Santa Claus rally this January.
So what caused the sell-down in the last three weeks? An article by my personal contact and senior economist from AMP Capital in Sydney, Dr Shane Oliver, has an explanation which you can find at the back of my letter. He has given seven reasons not to be too concerned and five implications for investors in general. Please do read and let me know if you have any questions or comments.
If I may summarize the relevant issues, they are as follows:
a) China - weakness of Chinese economy was apparent from mid-2015. No surprises except that it may take their government longer to fix the problems of slow growth. Nothing really new for investors.
b) Rising interest rates - the US Federal Reserve raised its lending rate as advertised in December 2015. The next round of rate hikes may be in a few months. But for sure, the policy makers would not want to send global economies into an unintended recession. So, nothing new here either.
c) Oil - This may be the main culprit for a downward spiral for companies not even remotely connected with energy and resources. The fact remains that OPEC will not reduce supply and the demand for crude is waning for the foreseeable future. The price of a barrel has dropped from USD35 to $28 (or 20%) in the first three weeks of January. Can the price go lower? Possibly. Eventually it has to settle at $40 or more when demand picks up. How long will the price recovery take? No one can tell.
For those of us who are not comfortable with the choppy ride, we just need to fasten our belts on this long-haul journey. Changing course or getting into a tizzy mid-flight is not sensible as long as we accept that we cannot control the turbulence. I shall send a personal portfolio analysis to each of you, together with contextual information, before the CNY holidays so that we can have a better appreciation of the situation and the safety precautions we have taken in portfolio construction. The appropriate asset allocation and adequate diversification within the portfolios will decide risks and returns.
The Model and Hybrid Portfolios for most of my clients, which represented technological innovation for the practice, was successfully launched about four months ago. Changes can be made to the portfolios by electronic approval and execution by clients without having to meet face to face.
All that is left to say is that 2016 will be different from the year of the Goat. Do take time to smell the roses, literally, as I do at our beautiful Botanic Gardens. There is more to life than being super-anxious about the markets. We wish you well in the year ahead.