2015: What is Life All About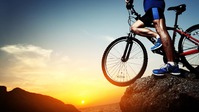 Some of you have been my clients since 1997. The majority of you would have engaged me for more than six years (pre-2008 Global Financial Crisis). A handful of clients have only known me post-ipac since 2012. In any case, you would have all gone through several global macroeconomic events that have impacted the markets, the most recent of these being military action in Crimea and Ukraine, Western sanctions against Russia, the dramatic collapse of oil prices and OPEC's response, the Islamic State terror, the scourge of Ebola, the rise and rise of the US stock market, the lagging Eurozone economies, the US Federal Reserve Bank signaling the end of low interest rates, declining residential property prices in Singapore... If we lost sleep over each of these developments, we would be, well, terribly sleep deprived.
I am happy to report that, based on your feedback, clients do see value in advice, and not just for the investment portfolio. If you examine the minutes of our face-to-face meetings, it is clear that our conversations cover a range of issues outside the investments. It is my hope that we can strengthen our emotional connection (beyond money matters) as part of our professional relationship. Based on updated written financial plans for most clients, each of you will be able to assess the progress achieved in meeting your measureable lifestyle goals.
In conclusion, let's be grateful for blessings in life, recognizing that the future will be a mixed bag of experiences. My aim is to plan for the person, not the money. Peace of mind and confidence in your navigation - that is what I, as your adviser, will offer you. Financial security is yours if together we stay committed to the plan. Have a terrific 2015 and SG50.